Institute of Hospitality Continuing Professional Development (CPU)
 CPD Issue 31, July / August 2012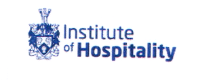 Institute of Hospitality is in Sutton Surrey England
                    Article featured in 'Know How' July/August
http://www.instituteofhospitality.org/Publications/cpd/issue-31-july-august#6
Pleased As Punch!
Hospitality education in the 20th century is a neglected subject, however, a new book by Michael Flagg FIH, goes beyond biography to provide an historic overview of the development of hospitality education in England during the 20th century. The book, entitled From Punch and Judy to Haute Cuisine: The Life and Times of Arthur Edwin Simms, reviews the life of industry educator Arthur Simms, but equally important is the backdrop against which Mr. Simms's life in hospitality education played out.

Roy Hayter MIH states, "It is impossible not to admire the effort that Michael Flagg has put into this biography of his one-time mentor, and latterly friend, Arthur Simms. Simms achieved some prominence in the world of catering education, and being fortunate to coincide with times when funding for further education was quite generous, also impacted on the world of fine dining and gastronomy."
Seven years in the writing, the author's 'indefatigable examination of the era' makes the title of value to anyone researching the developments of catering education in England.
To learn more about the book and to purchase a copy, visit   MichaelFlagg's website at