Review 2 Brian Cheesman former Principal Lecturer at Westminster Kingsway College London and author of the centenary book 1910 -2010 'Carry on Cooking!'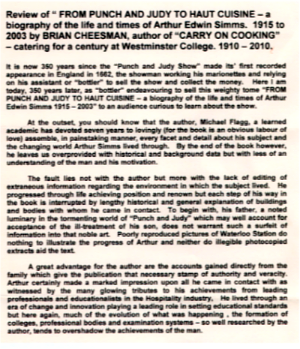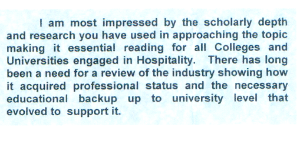 Author's Comment:-
Brian Cheesman is a former Westminster College work colleague and friend and he writes a discerning review. The author notes that he expected this biography simply to be about the life of Arthur Simms, although the point is made at the start that the focus is on 'the life and times of', as a social history.
The review by 'Blueink' (based in New York) also makes this assumption and seems to be unaware that much of the material is consigned to appendices for further in-depth reading and background, should the reader wish to do so.
The Blueink review (May 2013) is Review 8.